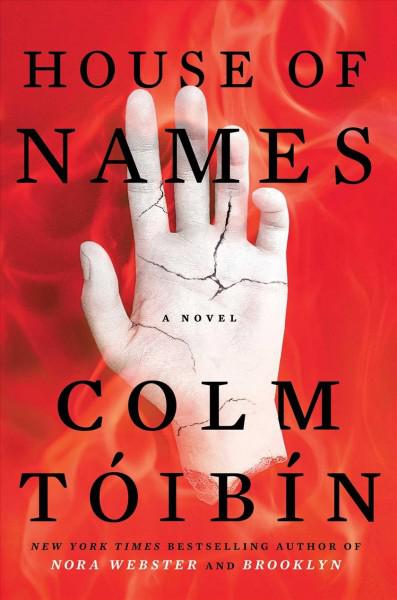 These items are shipped from and sold by different sellers. Buy the selected items together This item: Ships from and sold by bargainbookstores-. Customers who viewed this item also viewed. Page 1 of 1 Start over Page 1 of 1. From Darkness Won Blood of Kings. By Darkness Hid Blood of Kings, book 1. King's Folly The Kinsman Chronicles. King's Blood The Kinsman Chronicles. Captives The Safe Lands. King's War The Kinsman Chronicles. Sponsored products related to this item What's this? She alone can stop the dark god Maal from destroying her world.
Can she trust herself and guard her heart, or will she lose herself to the flames? In a world where demons wreak havoc while hidden from human sight, one girl must accept she's not quite human and prepare for an impending battle. Stunning YA Fantasy Tale! Fifteen-year-old Nara hates secrets, but when she uses magic to save her friend, she uncovers the biggest secret of all Review Williamson pens an action-packed, imaginative second installment in the Blood of Kings trilogy.
Blood of Kings Book 2 Paperback: Enclave April 1, Language: Related Video Shorts 0 Upload your video. Try the Kindle edition and experience these great reading features: Share your thoughts with other customers. Write a customer review. Read reviews that mention achan vrell williamson fantasy jill trilogy christian god third hid arman knights romance action boy adventure king readers continues pages. There was a problem filtering reviews right now. Please try again later. Kindle Edition Verified Purchase. I'm glad I finally bought and read it. The characters had more personality with plenty of flaws.
The plot was quest-like but not predictable. The conflicts weren't too easily resolved. Some characters were added, but it wasn't too large of a cast. Now it sounds like I just found the book decently okay, but it really was very good maybe 4. The magic went further but still stayed within firm boundaries. We learn about storming and the veil and even controlling other people's thoughts and the ethics behind it all.
More on this later. I loved that Avarella and Achan get to know each other while she's pretending to just be Vrell. She even dances with a girl, and I would've expected her to notice. Maybe a couple knights and an ignorant boy Achan don't realize that Vrell is a girl, but another girl should. Still, it was a fun secret. It made for some nice tension later, especially because her disguise is two layers deep.
I liked that half the land is literally dark, a pitch-black hemisphere despite time of day. It made for interesting settings. I don't know why people stayed or how they grow food, but whatever. JW introduced new ideas well. First, readers learn about the darkness by experiencing it. The characters stumble around without a torch for the first several pages, smelling and listening their way across a river and away from pursuers.
If JW had just told readers that "it was pitch black outside," readers would never have caught on the same. Next, JW showed us a new magical term, storming, but having the bad guys use it against the good guys and by having Achan accidentally use it against Vrell.
Instead of saying, "storming is a mental attack that knocks another's mind from their body," she had the characters experience it. That's really the best way to inform readers. Don't tell them about the magical swords that cut anything, show the readers the magical swords cutting through things! I need to work on this. I forget that things are cooler up close. One person found this helpful. Hubby and I loved the first book in this trilogy and immediately bought the second to start reading right away on Kindle. It got to where the mistakes, poor wording, and heavy-handedness became downright distracting.
Combined with the suddenly plodding storyline, less of Achan's quirky-gritty humor, a dozen internally-asked questions in the narrative on each page, and VAST amounts of introspection as opposed to external actions in a place where the characters slog through pitch blackness and mosquitoes most of the time, it almost seemed as if it was written by a different author than By Darkness Hid. Vrell's greatly-increased internal whimpering and waffling didn't help any, and the problems with her increasingly-drawn-out male disguise aren't entirely addressed.
Williamson's reasons for not completely addressing those problems may be similar to mine for not detailing them here seriously, who wants to think about those details, whether microbial or feminine in nature , but the extent of factual realism elsewhere contrasted starkly with this glossing-over and strained my willing suspension of disbelief. All in all, reading this book aloud to my husband in the evenings became just plain painful for me and I lost interest in continuing, a third of the way through.
And after such a wonderful, thoroughly delightful start in the first book. I do still want to know what ultimately becomes of various characters and situations, so maybe I'll eventually knuckle down, plow through the middle book always the weakest in a trilogy , and get on to the probably more interesting and involving end of the story. Martin with his Game of Thrones series. She succeeds them with her Blood of Kings trilogy. Follow the whirlwind journey of Achan, a young man whose status is lower than a slave, who not only discovers that he is the long lost heir to the throne, but also the one anointed by the One True God.
In Across the Void, you get to play as the main character, as well as your siblings Eos and Pax. These three siblings are all part of an alien race called the Cyber, the most technologically advanced race in the galaxy, whose genetically designed bodies have been fused with biotechnology. Players will get to captain their own luxury transport ship, defend the galaxy as a keeper of the peace, and act as a spy in the civil war. The people want to know: Can we date an alien? And is it true that everyone's an alien?
Across the Void is a human-free universe! You can date aliens from all over our galaxy, from royalty with flowers growing through their hair to admirals with stars on their skin. Across the Void is like nothing we've done before in Choices. What was the worldbuilding for this book like? And what are you excited for readers to encounter? There are over a dozen different alien races readers will encounter in Across the Void!
Each has a different look, style, and comprehensive history of their planet and society. The amazing art team working on Across the Void designed every alien, planet, and spaceship with breathtaking detail. They really made everything in our galaxy come to life! There's a lot going on in Across the Void in the best possible way! Can you talk a little bit about that?
What were some of the challenges and highlights of writing Across the Void? Along with playing your main character and their siblings who each have their own set of love interests! As the story continues, players will gain allegiance points for either side when making key decisions. We had a lot of different themes to hit—the war, the sense of discovery, and moments of lighthearted fun. For example, it was difficult to pin down a somber song to fit the range of all our somber scenes. I got to really exercise my creative muscles to stay true to all the unique rules in this galaxy.
Science fiction is my absolute favorite genre! Dick really knew how to create evocative dystopian futures where every facet of society was fully realized and placed a different pressure on the protagonist. I grew up watching the movie Bladerunner regularly a family fave which was based on one of his stories, so he's an inspiration for sure!
I grew up watching plenty of sci-fi, but never really connected with it until I played through the trilogy. To everyone reading along, hope you've embarked on your space adventure! Also, in case you missed it, Perfect Match: Book 2 launches this September! We've come a long way since Choices launched 2 years ago, and we hope you'll stay tuned for what we have planned next!
Step back in time to Regency-era England for our newest Choices book! This book is filled with romance, drama, and witty retorts -- everything you love from your favorite Jane Austen book, and then some. It is a truth universally acknowledged that a new Choices book must be in want of an introduction! I cannot wait for readers to be whisked away to this brilliant world, and hope they fall in love with the time period, just as I have.
We have absolutely gorgeous new artwork for the various estates you visit in the course of the story, along with all the different period dresses! We wanted to make sure that all of our players would feel that they had a way to connect with this story. Can you talk a little bit about what that will entail?
No major spoilers, please! Well, in true Choices fashion, you'll have several love interests to pursue, but be warned that the course of love never did run smooth Bennett was trying to marry off her five daughters! Being the daughter of a powerful family means it's all about the London Season. Will you choose to marry someone above your station or give everything up to follow your heart? This book is our first foray into historical fiction and certainly not our last! What were some of the challenges of writing in this time period?
No joke, but I currently have six Regency books on my desk. A group of us at the office even went Regency dancing to get into the spirit!
Given the nature of the dances and the ratio of men to women present at a particular gathering, same-sex dancing wasn't unheard of. I have to give a shout-out to all the amazing Regency romance writers who maintain so many blogs and websites specifically dedicated to research on the Regency period! They made it so easy for newcomers to learn things like: It really made working in this period a pleasure.
We tried to strike a good balance between historical jargon and language that would be more friendly to our modern-era readers. Matching this voice was a bit of a challenge for me Darcy and Elizabeth are such strong characters with great arcs and a wonderful love story. I love the sass and the sparks that fly between the two of them. And when Darcy declares his love for Elizabeth?
Chris Brown - Without you ♥ .
I squee every single time. It will not do. My feelings will not be repressed. You must allow me to tell you how ardently I admire and love you. I particularly enjoy Mary Balough and Julia Quinn. I'm a sucker for both the book and the Keira Knightley movie. And of course, stay tuned for what's next! We've also got more romance and sci-fi on the way as well. Get ready to make your debut in high society this Monday! America's Most Eligible premieres tomorrow! It's got drama, romance, and everything you'd ever want from a reality TV show.
For more on our newest Choices book, keep reading for our writer interview:. Give us the scoop! What's America's Most Eligible about? On a scale of , how much drama will there be? America's Most Eligible is your chance to compete in a reality TV show! You'll get to pick your allies and enemies, friends and flames.
Will you rise above the competition? On a drama scale of , AME is an You're competing to prove you're The Most Eligible Date in America, so you're trying to make everyone fall for you Have you seen our cast?! There'll be plenty of opportunities for some romance or something more casual, if you prefer. Gotta practice those flirting skills somehow! What's something about America's Most Eligible that you're excited for players to encounter?
We're taking the relationship system pioneered by Endless Summer and putting a reality TV spin on it! The art team has also been hard at work creating some truly breathtaking backgrounds and super hot characters. The interactions between contestants have been super fun to write. I think players are gonna love seeing who flirts and who feuds.
You can also choose to get on other contestants' bad sides, just for the drama of it all. If you've ever wanted to be a feisty and fabulous villain, now's your chance! America's Most Eligible, like any good reality TV show, has plenty of twists and turns. What was the most challenging part of writing America's Most Eligible? We want the players to feel like they're a part of a real reality TV show, so we've planned plenty of big choices that'll have long-term consequences in the book.
But of course, every twist leads to another turn, which can be challenging to pull off! Bianca is my main girl It's so fun to see players interact with her character in the real world. I'm also a sucker for Mackenzie, I have to admit. I love me a tough girl. I have a lot of love for Mackenzie, Derek and Bianca - they're definitely people I'd hang out with in real life.
American Idol will always have a special spot in my heart because I used to watch it with my grandma. New York and Hottie are the greatest icons of our time, tbh. The Great British Baking Show. I'm obsessed with Terrace House, a Japanese reality show that airs on Netflix. I'm actually shocked by how personally invested I become in each of the casts.
Any advice for players about to play the game of love on America's Most Eligible? Play this game the way you wanna play it, not how you think you should. You'll be surprised by how much your choices affect the story! Check back tomorrow for America's Most Eligible! And keep a lookout for what's next Book 2 and Perfect Match: Book 2 will return in the fall.
The finale quest of Pixelberry's very first game, High School Story, will come out later today. If you've played this far, consider us both impressed and endlessly grateful. Over the years, our team has released hundreds of quests and over three thousand poll questions -- getting to Level 36 in the game is no small feat. Last week, we took a look back at the early days of Pixelberry and High School Story. If you missed it, you can read it here. The game launched in August of A year later, our team launched a game similar in style, but different in setting: When it was time to decide what would come after HSS and HWU, we took what we'd learned from the two games and combined that with our team's prior experience in interactive fiction to make Choices.
Creating Choices felt like coming home. Many on our team got their start in mobile narratives games way back in with Surviving High School, and later with Cause of Death. The team was excited to go back to our roots with Choices. Having stayed with HSS for this long, I feel a sense of pride, the kind a parent would feel watching their child grow up, seeing the many milestones HSS has gone through — the Library, the Fantasy Photo Booth, and much more.
The past 4 years have been special working on HSS. A part of me will always live and breathe this wonderful game. Farewell, High School Story. Even as this chapter of our Pixelberry story ends, the spirit of High School Story lives on in Choices in more ways than you might think. Two of the new writers that joined our team after Choices launched were also High School Story fans: Were there any particular highlights or challenges?
HSS Choices does have its differences from the original app, but it was important to me that we kept the same heart that made me fall in love with the app originally. In the original HSS, it was up to the player who they wanted each character to date. For example, Autumn could be dating Julian, or Wes, or the player, or basically anyone in the whole school! When we started HSS within Choices, we had to make some tough calls about who was canonically dating who at the start of the new school year. The ending of HSS Prime is fairly open-ended. After all, aside from the main storyline, you could be anywhere in other quest lines!
But, in HSS Choices, the seniors did graduate. Where do you imagine they will go from here? I have some ideas about this None of this is canon, but I like to think that in college and beyond, the HSS crew gets together whenever they can. They have a group text going. Autumn texts inspirational quotes every morning, and Kallie sends the Word of the Day. Nishan and Sakura are locked in a never-ending gif war.
Ezra drops links to his music, which Katherine thoughtfully critiques. Koh spams everyone with memes. Mia vents about her classmates, and Wes suggests ways to prank them Well, it all started back in August of Within ten minutes of playing, I was in love. My journey to Pixelberry dates all the way back to high school when I first downloaded Surviving High School.
I was immediately hooked and downloaded Cause of Death when it launched. When those ended, I learned the team was moving onto a new game: I downloaded it on Day 1, and did the same with Hollywood U, always playing every quest as soon as I could. When Choices launched, I happened to be on the job hunt. After playing through the first three books multiple times within a week, I decided to see if Pixelberry was hiring. I applied, and I got the job! HSS Prime was such a personal thing for me when I was a fan. My own little world inside my smartphone.
Then, suddenly, I had the chance to expand that world, and share it with others. I loved these characters, and now I was getting to write them myself? I loved creating new stories and adventures, or little nuggets of backstory. My favorite part was adding little cameos and trivia for the keen HSS Prime fan. Or the quote on Ollie the Tiger is from Friendsgiving? Do you have a favorite memory from your time writing on HSS Prime? What about a favorite quest that you wrote? The one memory that stands out was the brainstorm for the quest V is for Victory.
It was a quest I got to write after a fan with Myasthenia Gravis sent us a letter about what High School Story meant to him. The team decided to dedicate a quest to him to raise awareness for Myasthenia Gravis. The day of the brainstorm, I pulled out all this research I did on MG, and everyone gave me this look, like "Whoa. You did your homework. I could bring joy to people, help them cope through some dark days, and maybe bring awareness to something they've never heard of before. Writing that quest was truly a humbling and amazing experience. Working on the final quest arc has been really exciting, because we've been able to wrap up some character arcs from the very beginning of High School Story.
In these last quests, we got to see Payton embrace her wide-open future and visit her sister in Paris. Wes finally reunited with his brother. And the whole gang starting to understand Hearst students a little better. Derek really grew on me as someone who seems like he might be a bully, but is really shy and just wants to do good. He became the symbol of what Hearst could be, given the chance. I think High School Story shows us that we can have all sorts of families, especially ones made of friends. I love seeing the gang come together and have wild adventures, take care of each other, and even fight and make up.
Once we come to trust other people, we can make it through anything. But I think the biggest one for me is that High School Story is the way the world could be. When I was in high school, I thought my life would be over once I turned eighteen. Turns out, that was when the best parts of my life started.
To any high school students reading this: The world is so much bigger and better than you think. Just as I'll always look back on my own high school experience fondly, HSS will hold a big place in my heart. Thanks to all our players who have given so many energy and love to the game.
Together, we've been able to make something really special. I've worked on High School Story longer than I was in actual high school, so in a way, I relived my high school years alongside all of you. I couldn't have asked for a better community to write for. It's always sad to say goodbye I may have cried a little writing the finale quest , but to be honest, it doesn't feel like a true goodbye, because these characters and this story will always be a part of me, and a part of Pixelberry.
Thank you again to everyone who has come on this High School Story journey with us. You mean the world to us, and we'll always be grateful that we got to share High School Story with all of you. For many, summer is a time of beginnings and endings: It's the start of summer vacation, and the end of a school year. If you're a senior, summer means graduation and the start of a whole new chapter of your life.
Here at Pixelberry, we feel the same way. Our original game High School Story is ending, with its final main quest coming out next Monday on June 18th. Don't worry, the game will remain available to download and play! To say farewell, let's take a look back at the early days of High School Story:. Pixelberry started out as a small tight-knit team, working on High School Story all the way back in Our team has grown a lot since then, but at launch in August of , everything you saw in the game was thanks to a handful of designers, developers, artists, and writers From one of our artists, Bob: So when you walk on the grass, visit a hangout, click a button, or notice a seasonal change on the loading screen, I was a part of it.
And a note from Oliver: The best example would be the guy in glasses - Daniel. Before we launched High School Story, Daniel was a high school intern with our team. When he graduated and went to college, Daniel tapped into his love of music and created the music for Choices.
We are so proud of him and so excited to work full time with him! Since the very start, one of the goals of High School Story was to emphasize acceptance. Along the way, new game features were gradually added in, like The Library, where you could learn SAT vocabulary, and Your Voice, a one-stop shop for poll questions on current events and just about everything else. These features helped us connect with players more than ever before.
One QA member, Glenda, reminisced about our poll feature: Of course, there were a few bumps along the road. Edward, another QA team member and the host of our very first livestream, encountered one such bump: A bug that got past me was immortalized into the game due to the love of our fans and I will never forget that. As the High School Story community grew, so did our love for the creativity and enthusiasm we got to see everyday online. The sprawling community took place across our forums, social media, and even our official Ask Payton Twitter!
We decorated our walls with fanart, shared funny and inspiring fan messages with each other, and speculated about how players would react to plot twists and new Classmates. And with each passing month, High School Story's story and characters transformed into an entire world of its own. For a closer look at how the story evolved, read on:. Neighborhood duck sightings, holiday parties, cutthroat cookie competitions -- every day was an adventure! When we started writing High School Story, we really had to come up with everything, like how many lines of dialogue should be in each quest, or how we handled incorporating the quest requirements into the story.
It was tricky figuring out new ways to have the requirements make sense "We need more room for the football field! My favorite part was always making the characters. I loved working on the looks for Payton, Mia, and Kara of course , but my favorite was Katherine. My first quest was all about Autumn, and the most challenging part was making sure her voice felt right for the character we wanted her to be. I remember how fun it was coming up with all the mechanics, with the way stories integrated into gameplay, with the different kinds of requirements that could be fulfilled.
Close to HSS launch, we all came into the office on the weekend and tested the partying probabilities. We had to throw like a million parties each to make sure we could get all the different types, and that partying worked how we expected it to. We had a bunch of big sheets of paper hung up on the walls, and everyone would write down their results A few months later, those same walls were covered with fanart.
Leading brainstorms for new Classmate types with the other writers was always fun. How did you feel when you first started writing for High School Story? What did you enjoy the most? What was the most challenging? The thing I enjoyed the most and what I found most challenging go hand-in-hand: I learned so much from them every day, even or especially when I struggled to live up to their awesomeness. It's been incredible to watch the team grow and learn as we've expanded to HWU and Choices, but I still remember my very first Writers' Sync Meeting where we all fit comfortably in one little conference room.
Honestly, I was terrified. I was in awe of all the senior writers, who were pros in the game industry already and also just happened to be BFFs. Plus, the HSS cast all have such unique character voices, and I was afraid I wouldn't get them right. Fortunately, Max took pity on me during training and let me play to my strengths, assigning me a nerdy Nishan-centric HeroCon adventure for my first quest. Since then, I've grown to love writing every member of the HSS cast, but Nishan is still my favorite. I started out as a poll question writer, then gradually clawed my way into writing quests full time.
But HSS had this deep emotional sincerity that grabbed me right by the feels and pulled me in. Everyone on the team not just the writers! Even when we were stressed out and overworked, we talked about Nishan, Koh, and all the rest like they were old friends. When we launched High School Story, we didn't know how quickly people would play through the storyline, but the week we launched, we realized we were going to need a lot more content.
I was going on a trip to Oregon, but we had to get the next quest written, so I remember writing our 14th quest, "The Gamer Girl" where you recruit Sakura, while I was riding in the car. It was surreal to have been working on this game for so long and to suddenly have people playing it -- flying through it, really -- and needing to write the thing that would come next before they ran out of things to play! We had so much fun writing HSS, even when we were in crunch time. Our poll question brainstorms are definitely a highlight.
Or all the times we walked to the nearby shaved ice place to brainstorm. Or staying late in the office until everyone left was delirious and our writing was definitely not shippable. One of those jokes made it into the Black Friday quest: When I was asked to write it, I thought of it as a tremendous honor, but at the same time, I knew it was going to be really important, so I was keeping that in mind all the time I was writing. I really loved writing The Games We Play storyline, where Sakura deals with sexism and harassment in gaming. It was the first storyline that I wrote that really tackled some serious real-world issues, and it also let me write my favorite trope, which is building a team of friends to kick some butt.
My favorite quest I ever wrote was Snack Attack originally titled "Proof in the Pudding" where all your friends become homework-loving zombies after eating some poisoned pudding. I also enjoyed writing all of the various date quests and the education storyline with Kallie. I loved "The Mild West", because it made zero sense.
My favorite storyline would be the Ace quests. When we started brainstorming, Luke said "I know you don't like drama It was awful, but I learned a lot. I'm pretty darn proud of that moment when spoiler incoming Ace cuts into a rare steak as he's betraying you, and a trickle of blood pools on the plate. You get sucked into an alternate timeline where you never founded your school, and then Autumn threatens you with nunchucks.
The Zunana quests that Kathleen wrote. And Nishan's Fanfiction by Owen. And Snack Attack by Megan. And Keyan's haunted Oregon train ride quest, which was the moment I started secretly shipping Julian and Nishan. There's so many, I can't just pick one! Don't treat life like a competition. Your worth isn't determined by your success, academic or otherwise. You deserve love and support, no matter how much or how little success you've achieved. That was the underlying message of the Ace quests, and I think everyone could do with a reminder of their inherent worth.
Whenever people ask me about the games Pixelberry makes, I describe them as games that come from a better future -- a future where a lot of the hangups people have now simply don't exist anymore. We didn't make a big deal about the same sex-dating option, because same-sex dating shouldn't be a big deal! Friendship really is magic! Thank you so much for playing! HSS was a game made by real people, and if you follow our blog you know that Pixelberry Studios went through some rough years there. There was a very real chance that the studio would close. Knowing that you were out there, playing, laughing, cheering, feeling We're so happy that we could revisit HSS in Choices, and we hope you join us for more stories in the years ahead.
HSS will always have a special place in my heart, and I want to thank all our fans for their support throughout the years. It's very hard to say goodbye to High School Story. I love these characters like they're my real friends, and I've heard stories from players who feel the same. If I had one hope for High School Story, it would be that -- to make people laugh, to tell them a story, and to give them a place where they can come and have an amazing, funny, quirky, group of friends. The writers here pour our hearts into everything we write.
It's incredible to have been a part of something that's resonated with so many people. In many ways that was the story of the Pixelberry team. At the beginning, we had all been laid off from EA. And with hard work, persistence, and a good helping of fun, we created something that touched the lives of millions, saved actual lives, and continues to live on in our hearts. We all had a lot of fun taking a trip down memory lane, and we may have gotten a little carried away! As you can see, High School Story shaped so much of what Pixelberry is today, and that's something we'll never forget.
This Monday, we've got one more blog post for you about the bridge between High School Story and Choices. We hope you'll follow along and, if you're at Level 36, tune into the High School Story finale quest. Book 2 is returning with more romance, big budget movies, and plot twists! Where will your path to stardom take you next? Step into the spotlight and find out. Read on for a behind-the-scenes look at Red Carpet Diaries: Hollywood is all about what's new, what's shiny, and the latest drama.
What's new in Book 2? This book is all about going big! You film on glamorous locations for your massive new blockbuster, make the rounds of the Hollywood gossip circuit, and you even have the chance to pick out a glamorous new home! I swear, I want every single thing you get to wear to exist in my IRL closet. That said, just like in Hollywood, all that glitters isn't gold -- readers are going to see the dark side of fame, too.
Will our rising star make any new friends in Book 2? Will we be seeing any familiar faces from Hollywood U? Our heroine will be making some new friends, some in very high places. And of course now that she's the "it" girl, there are people ready to tear her down, like her new costar. What was the brainstorm process like for Book 2? What's the inspiration behind Book 2? We knew right away we wanted to step up the scale and take you to the next level, from an indie film darling to starring in a major summer blockbuster. So a lot of the brainstorming was just coming up with the most fun and exciting aspects of that, like jet-skiing with a bazooka and filming all over the world.
Book 2 is about the thrills -- and risks -- of being on top. That made brainstorming SO much fun. It was a process of 'wait, what would be even more? But we also wanted to show another side of fame. It's not all red carpets and brilliant smiles. Hollywood is a larger than life place, which can lead to larger than life problems.
I don't want to spoil anything for people, but this book is like a roller coaster -- thrilling highs, and terrifying drops. The brainstorm process for RCD is super fun because Andrew and Jilly are always hilarious, so it's great to bounce ideas around together. There has been a lot going on in the Hollywood world recently, and it felt meaningful to touch upon those issues within our Choices universe, as well as see how you as a character can regain agency over your life, narrative, and creative endeavors.
Which Red Carpet Diaries character out of the main cast do you relate to the most? I'm probably most similar to Teja. I really respect her hustling attitude and would like to be more like her! Seth would be a great best friend though since you'd probably laugh all day. If you had to co-star in a movie with one of the RCD characters, who would it be? I would most likely choose to co-star with Victoria, who I think is a very interesting, multifaceted character.
I would probably leave the set completely emotionally exhausted, but I would learn a lot from her. An ocelot cameo would be magical, too. There are some seriously tough issues that we confront, and that I think need to be addressed more openly and more often. The world of RCD is over the top, but the issues our characters face are so universal. I'm really glad we get to bring more of those to the page this time around.
Roll out the red carpet for the launch of Red Carpet Diaries: Book 2, out tomorrow! Our original High School Story game had its first day of school back in August of With the story rebooted in Choices, we've decided to close the book on this chapter of our Pixelberry story this summer. High School Story will release its finale quest two weeks from now, on June 18th, alongside a final update in the following weeks. We'll be sad to say goodbye, but we hope you'll tune into this last quest with all your friends -- Autumn, Julian, Payton, Wes, Mia, and so many more classmates.
It's been almost five years since High School Story first launched, and this feels like a graduation moment for all of us at Pixelberry who've worked on High School Story in the past and the present. Over the years, we've poured our hearts into the stories and characters you've come to love. We've lived the highs and lows of trivia bowls, campus heists, haunted train rides, and school district elections right alongside you.
The characters of High School Story will always stick with us, whether that's Koh and her epic fort, Ezra with his rock-and-roll career, Sakura and her next level gaming, or Mia in all her no-nonsense cheerleader glory. We're so happy that many of our favorite characters have made the leap to Choices. At the end of the day, High School Story will always be Pixelberry's very first game. You can read more on our history with interactive fiction games here. We set out to create a game that would speak to the power of friendship, the importance of being true to yourself, and the value of education.
Along the way, we partnered with different non-profits and focused on current issues facing teens, such as cyberbullying, sexism in gaming, and body image. We're proud of what we've accomplished, and endlessly thankful that players like you made this game possible. For the last few months, we've been releasing a storyline that brings the stories of characters like Wes, Payton, and Autumn full circle.
Thank you so much for playing this game that has been in our hearts for so long. Tune in next week for the second-to-last High School Story quest, and the week after that for its finale! A wedding awaits you in Birchport, a town shrouded in fog and mystery! Will you be able to track down your missing best friend and reveal the secrets of this strange town? Find out in Veil of Secrets, the latest addition to Choices! Read on for an inside look at the making of Veil of Secrets:. Let's start with an introduction. What's Veil of Secrets about?
And what genre does it fall into? Veil of Secrets is a bit of a genre-bender, a romantic mystery. When your best friend Kate O'Malley disappears at her wedding, you set out to find the truth It's one of my favorite sub-genres of mystery, the 'corrupt small town' story, where an investigation into a single crime ends up revealing everyone's dark secrets and sinister pasts. I think of Veil as Cape Cod noir. Without giving away too much about the story, what was the brainstorm process like for Veil of Secrets?
How do you come up with a mystery story, and everything that entails? Brainstorming a mystery is a bit like taking apart a nesting doll: There always seems to be another layer hidden under the one you're looking at, stories within stories within stories. As such, our brainstorming process was one of constant derailment as we leapt down the various rabbit holes of the characters' pasts and secret motivations.
Hopefully, all of this world and character building led to an intriguing story with some satisfying twists and turns! Brainstorming an elaborate mystery like this is really hard, because it requires juggling a bunch of intricate plot arcs, character motivations, and red herrings, all the while making sure the chapters are fun and exciting. It's a lot of struggling and whiteboarding and back-and-forth, culminating in that great Eureka! We've done mystery stories before, but nothing quite like this. What are you most excited for readers to encounter in this book?
Our last mystery, Most Wanted, was released to everyone in one big chunk. There was no time for wild fan theories about Tull's true motivation, people wondering what would become of Sam and Dave, or anything like that. This time we'll have several blissful months of weekly releases to watch people theorize to their hearts' content! In addition, I just have to say that this is a beautiful book. The cover, the backgrounds, and the characters are just gorgeous.
Our art team really outdid themselves this time! I'm really excited for the "no WAY! I'm betting the readers will have some great reaction gifs ready. How about TV shows? I love longform mysteries like The Killing and True Detective the first season, at least! We may try something that tonally dark one day, but we're not quite there yet. Even though it's not a mystery, Revenge feels like it shares a tone and atmosphere with Veil of Secrets.
I'm a sucker for Gillian Flynn books and I'm the perfect audience -- I usually don't even try to guess the twists, I just let them wash over me. I also really loved Broadchurch, if we're talking TV. I think the pacing of that show was really masterful. Veil of Secrets is just the start of a number of new books launching in the next few months. Are there any Choices books you're personally looking forward to?
I'm working on something super top-secret now Choices' most ambitious book yet! What's in store for Choices readers? Flirt and scheme your way through London society, all while conquering the pianoforte. Master spells in the face of danger. And take your romance to new heights!
Frequently bought together
Looking forward to that! If you haven't already, be sure to check out Veil of Secrets, out in Choices now! What did you think of its launch? It's been a busy few weeks here at Pixelberry.
Get A Copy
As summer approaches, we have a number of new books coming down the pipeline, including Veil of Secrets! But first, since we recently updated the Pixelberry Terms of Service and Privacy Policy , we wanted to answer some common questions that have popped up. We updated our policies to make them clearer for players around the world, and to comply with new changes to European Union law specifically, the General Data Protection Regulation , which goes into effect May 25, You may have seen this referenced in other apps and social media platforms you use.
What does that mean for players? Can we still make fanart? We support the Pixelberry fan community, and that's something that has not changed, and will never change. We wouldn't be able to make the games we love without you, the player. Our studio continues to respect and support fan works, such as fanart, fanfiction, and creative interpretations of our game characters and stories -- as long as they're created for fun and not used for commercial purposes.
In fact, you'd be surprised by how much fanart makes its way to Team Pixelberry! We're in love with your heartfelt comments, funny gifs, and incredible fanart. For legal reasons, we don't read fanfiction on social media, but we're humbled that we've inspired so many talented writers with our games! In addition, please don't post spoilers for unreleased chapters -- be considerate of other fans! We know that just as our games come from our hearts, so does your enthusiasm. We look forward to continuing to have our stories shine through all we do together! For clarity, our Terms of Service claims the right to use any content posted to Pixelberry's own official channels, which includes fan work sent directly to us or posted on our Facebook page.
This allows us to re-post fanart like in our weekly Fan Fridays on Facebook! General device details such as device type and storage space are sent in along with bug reports. This helps our Support Team members troubleshoot game issues for you. As before, we respect and support player privacy and personal rights. Enough about the Terms of Service! What about The Royal Romance? As you know, The Royal Romance is on a mid-book break. The team has exciting stuff planned for the second half of the book, and they're working around the clock to make that happen. Red pandas may be involved. The Royal Romance will make its majestic return in June.
Red Carpet Diaries will return in June as well! Book 2 of It Lives is slated to return in the fall. I've seen the work-in-progress art, and it's haunted me ever since We don't have a set date for Hero: Book 2, but it's in the works as well! Most Wanted will return, but currently continues to be on hiatus. As usual, more specifics about all of these books will be posted closer to their release dates. Back in our February update post , we mentioned that we're working to expand our library with a variety of genres.
It's been super tough keeping it all under wraps, but we're excited to share these stories with you in the upcoming months. You'll play romance that takes Choices to the next level, step back in time with historical fiction, discover out-of-this-world sci-fi, and find the magic in a new fantasy story. And of course, Veil of Secrets, our newest romantic mystery, is coming out in June! Keep an eye on our social media pages for the latest sneak peeks. So what are you looking forward to this summer? If you've got final exams coming up for you or anyone in your family, good luck!
And if you've got any questions or feedback, we want to hear from you. Message us on Facebook or within the Choices app -- our inbox is open.
In Blood and Worth Loving Series by Marilyn Lee
As always, thank you so much for playing Choices! Now that choices have been made, tears have been shed, and the dust has settled, it's time for a look back at the end of the Endless Summer trilogy. Read on for the final writer interview NOTE: It's been almost a week since the finale, and I've cried out all my feelings. How do YOU feel now that it's over? To be honest, it hasn't completely sunk in yet. Having lived and breathed Endless Summer for almost a year now, I'm starting to feel just as marooned on La Huerta as the characters!
There's certainly a deep sense of relief. Endings can be nerve-wracking to write, especially on a tight deadline, so I'm very happy that it's done and players are enjoying the conclusion of our journey together through time, space, and the self. This was the first Choices book I got to write on and I immediately fell in love with the characters from books 1 and 2.
It feels bittersweet to not be writing them anymore, but I'm proud of the send-off we gave them. I love all three endings for very different reasons This is a weird answer, but I actually think the Rourke ending. On the surface, it seems bad and it was a lot of fun writing the Darkest Timeline but on playing it, I think there's actually a weird hopeful undercurrent, the promise of a new adventure. I really love those 'the battered heroes reunite against impossible odds, fighting together even if it means death' endings, and I think the Rourke ending actually kind of promises that.
Brainstorms for Endless Summer kicked off during the summer of I remember the story changed a lot in the process. Diego was called Ben, the title was different, and the trees were sentient Can you talk about how Endless Summer took shape? Whew, this series had a crazier backstory than its characters did. But after dozens of hours of me and Andrew whiteboarding in a tiny conference room, we came up with the Book 1 we have now. Yeah, Endless Summer went through a LOT of interesting iterations before we hit on the version that worked. There was a version where everyone on the island was your ex, and one where the island was actually the top of the sunken continent of Atlantis.
Even the first full outline was pretty different, a lot darker: Luckily, we figured out that we wanted something lighter, more heartfelt and adventurous, and I think we were all thrilled with the result. What was your favorite part of making Endless Summer a reality?
From the start, Endless was conceived as an experimental series where we got to try new things, and the most fun I had was getting to go wild with new ideas. The relationship system, the collectibles, the cutscenes, that one chapter in book 1 where I got to design an escape room The hardest was definitely the overall plot, and finding a way to connect all our ideas and pieces into a frame that both made sense and was emotionally satisfying.
I'm honestly kind of amazed we pulled it off: Writing the handfasting chapter may have been my most challenging and transformative experience. It was essentially five weddings in one, which was quite an undertaking. By the end, I'd gone from being a low-key cynic who didn't care for flashy weddings to a full blown romantic with dreams of my own big day.
I'm also proud to have worked on some of the puzzles, and Varyyn and Diego's evolving relationship, among other things. I got to write a lot of deeply emotional scenes for book three, which I loved doing. What I'm proudest of was getting to write Quinn's Ember scene. As someone who also has an auto-immune disease, it meant the world to me to imbue a character like Quinn with all of the words I needed to hear at the beginning of my diagnosis.
Seeing fans with chronic illnesses react to that scene is the current highlight of my writing career. Some story threads took multiple books to pay off, like who the missing wedding party ended up being. Were there any Easter eggs, details, or callbacks that you think readers may have missed? Choices readers have sleuthed out many of the mysteries, and it's been a privilege to write for such an engaged audience.
Dear Captor
One clue I haven't seen mentioned occurs in Book 2 when Iris sings part of a traditional lullaby about giving her love "a baby with no crying. Players may have caught this already, but the three endings were meant to represent reliving the past, holding on to the present, and moving forward into the future. This is absolutely non-canon! Honestly, our fans are so sharp I think they caught almost everything.
At heart, Endless Summer is a story about growing up -- about the summer where you graduate college and become an adult, and about the deep yearning to stay in the safety of sustained adolescence versus taking the plunge into the scary world of adulthood. We didn't intend it initially, but Endless Summer wound up with the underlying theme of "Every summer has to end. I'm also sworn to secrecy, but look for an announcement later this year I'm working on a really fun new project that I think Endless Summer fans will really enjoy!
I'm very busy on Bloodbound and loving it! I've also got a couple new projects being outlined that I think players are going to like a lot Thank you so much for playing. This story wouldn't exist without the fans who adored it. Thank you for your conspiracy theories and your fanart and your heartwarming messages about how much this story and these characters mean to you. I can't wait to show you all the new projects we're working on! Endless Summer was able to reach this point because of dedicated fans tuning in every week. Thanks to each of you for supporting this crazy adventure from day one.
Lost Without You (In Blood and Worth Loving Book 2)
Lost Without You (In Blood and Worth Loving Book 2)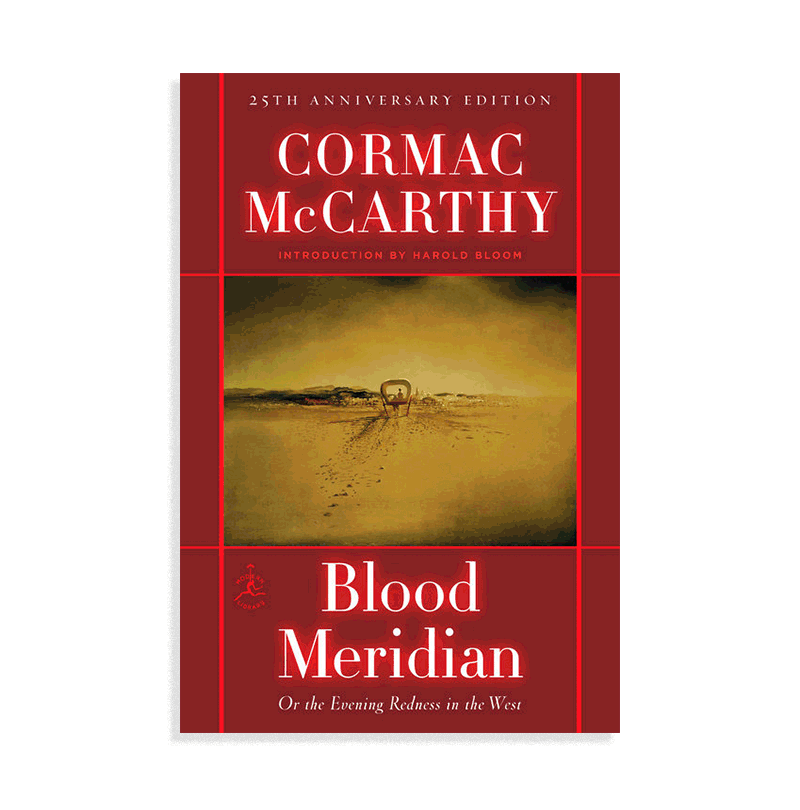 Lost Without You (In Blood and Worth Loving Book 2)
Lost Without You (In Blood and Worth Loving Book 2)
Lost Without You (In Blood and Worth Loving Book 2)
Lost Without You (In Blood and Worth Loving Book 2)
Lost Without You (In Blood and Worth Loving Book 2)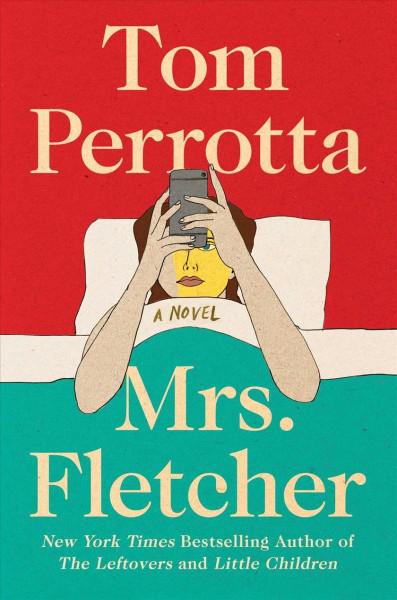 Lost Without You (In Blood and Worth Loving Book 2)
Lost Without You (In Blood and Worth Loving Book 2)
---
Copyright 2019 - All Right Reserved
---